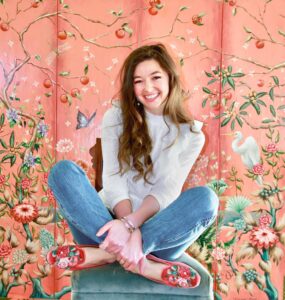 Emmie Ruth Wise
An artist trained in and inspired by the tradition of classical design.
Emmie Ruth is a Southern artist specializing in capturing narrative through curatorial works.
With a degree in Product Design from the Georgia Institute of Technology and a certificate in Classical Architecture from the Institute of Classical Architecture & Art, Emmie Ruth has experience from both traditional architecture and interior firms in Atlanta and New York. Combined with her time spent studying architecture and rendering techniques under world-renowned watercolorists in Paris, her training can be seen through her astute attention to scale and detail, in addition to her respect for an artwork's surroundings. Emmie Ruth loves to combine historically and personally significant elements to design murals, create heirloom pieces, and even live-capture events for her clients.