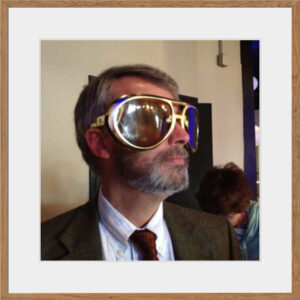 Booth Malone
Booth Malone has been painting horses, riders, and hounds (among other things), for more than thirty-five years. President of the American Academy of Equine Art from 2016 to 2020, he has been the Official Artist (OA) for the Virginia Gold Cup (1999); the Breeders' Cup (2006); Great Meadows Polo Tournament (2021); Montpelier Steeplechase (2019); Featured artist for the Masters of Foxhounds Association Centennial Exhibition (2007); Artist in Residence at Keeneland Race Track (2014). His work has appeared on the covers of Chronicle of the Horse, Keeneland, and numerous other equestrian-related magazines and publications. Burrland Road  (2018) is in the permanent collection of the National Sporting Library & Museum (Middleburg, VA); Scene from a Spaghetti Western (1995) hangs in the lobby of the U.S. Pony Clubs Headquarters (Lexington, KY), Crossing the Potomac (2019) at the MFHA headquarters (Middleburg, VA). In 2022 his allegorical painting, Sláva Ukráyníi, earned the AAEA's Jean Bowman Memorial Award.
Mr. Malone made his international debut with Frost & Reed Gallery (St James, London). In the United States his work may be seen each Fall in the  Keeneland-Cross Gate Gallery Sporting Art Auction (Lexington, KY).
An accomplished portraitist, his commissions include White House Press Secretary Marlin Fitzwater; Larry Mize (1987 Masters' Champion); Mason Lampton, MFH (Past President of the MFHA); Kriss Cloninger (President AFLAC); Dr. Bill Woods (Children's Healthcare Hospital, Atlanta); Wm. D. Haggard, IV, MFH; Gunby Jordan; Gardiner Garrard; Benjamin H. Hardaway, MFH (and legend); Robert Gallucci (former Pres., MacArthur Foundation). He is a signature Member of the American Academy of Equine Art, Oil Painters of America, and the Society of Animal Artists.
In his spare time he has authored the bestseller: The Fortunate Sons, the first novel in the 3d Alabama trilogy; (More to come).
Other than that he's just like you and me – avoids criticism, ducks responsibility, writes his own biographical blurbs, nurtures a sense of the absurd, puts his foot in his mouth frequently, apologizes constantly.